This Monday is going to be a little bit different. We are losing the review to talk about some upcoming movie adaptations that I am looking forward to. I have read one single book on this list, but I intend to read the ones that I haven't either before or after I've seen the movies!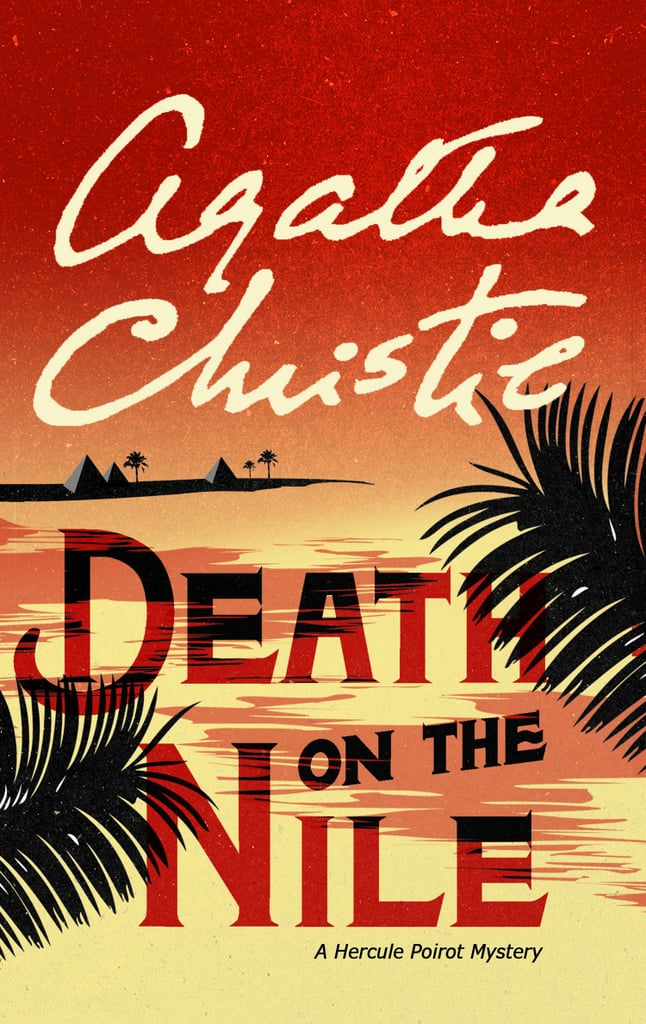 If I am being honest I've never read an Agatha Christie novel in my life, but I love mysteries of all kinds and Christie was a mystery aficionado.
"Death on the Nile is an upcoming American mystery thriller film directed by Kenneth Branagh, with a screenplay by Michael Green, based on the 1937 novel of the same name by Agatha Christie. The film is a follow-up to 2017's Murder on the Orient Express and stars Branagh returning as Hercule Poirot, as well as Gal Gadot, Letitia Wright, Armie Hammer, Annette Bening, Ali Fazal, Sophie Okonedo, Tom Bateman, Emma Mackey, Dawn French, Rose Leslie, Jennifer Saunders, and Russell Brand. The film is the third screen adaptation of Christie's novel, following the 1978 film and a 2004 episode of the television series Agatha Christie's Poirot. The plot follows Poirot, a world-renowned detective, who becomes involved in a love triangle gone murderously bad while on a vacation in Egypt."
(Description from Wikipedia)
I love movies filmed in Egypt, the setting is just so beautiful and it reminds me of old school films. Egypt is very much an older venue for movies, according to my very unprofessional opinion, and modern movies don't take advantage of Egypt's beauty as much. I love the pyramids, and it's a view I always welcome.
Also, Gal Gadot, Armie Hammer, and Russell Brand! Not everyone welcomes Brand the same way I do, and for me it will be nice to see his face on the screen again.
Death on the Nile is expected to release October 23rd.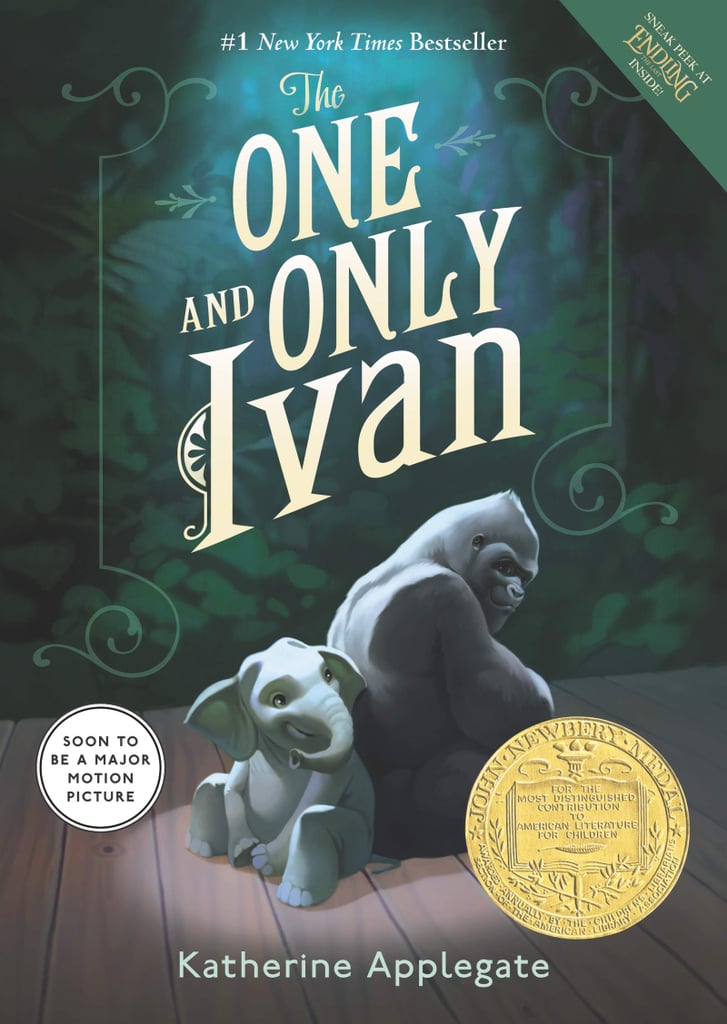 This book was so popular when I worked at the bookstore, and, don't quote me on this, but I'm pretty sure it was an "Oregon Battle of the Books" book. Here is a description:
"The One and Only Ivan is an upcoming 2020 American fantasy film directed by Thea Sharrock, from a screenplay written by Mike White, and based on the children's novel of the same name by K. A. Applegate. The film stars the voices of Sam Rockwell, Angelina Jolie, Danny DeVito, Helen Mirren, Brooklynn Prince, Chaka Khan, Ron Funches, Phillipa Soo and White, with the human characters portrayed by Ramón Rodríguez, Ariana Greenblatt and Bryan Cranston."
(Description from Wikipedia)
I love Bryan Cranston, Angelina Jolie, and Danny DeVito, so I have really high hopes for this adaptation. It seems like a well received and loved book, so I'm just hoping they do it justice for the fans.
The One and Only Ivan will begin streaming on Disney+ August 21st.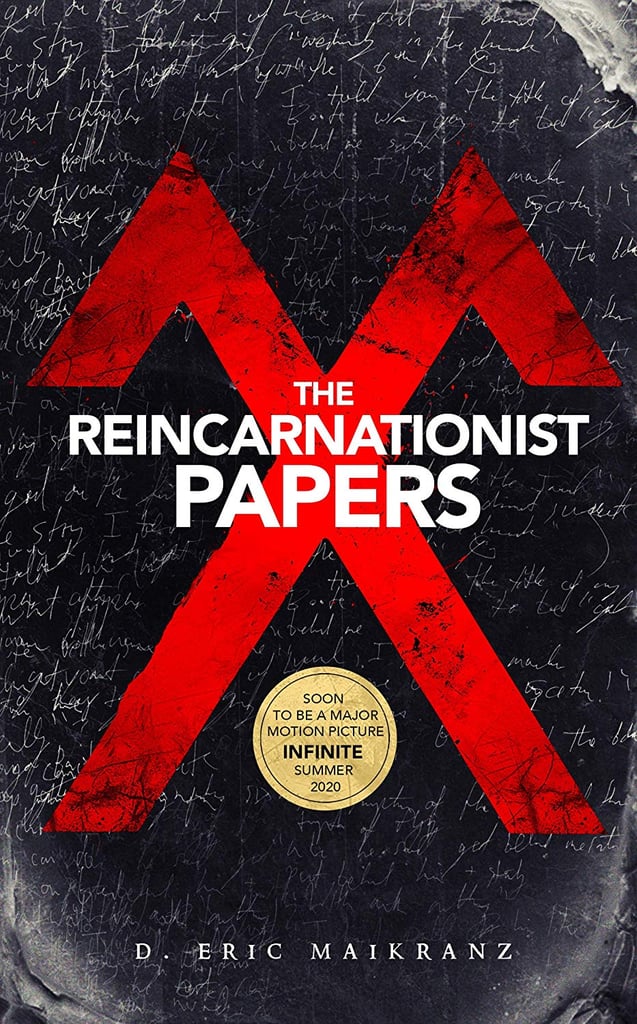 I've never heard of this book and I had no idea the movie was coming out, but I read a little bit about it and it sounds interesting.
"A man suddenly realizes visions he has been having are actually memories from his past."
"Infinite is an upcoming American science fiction action film directed by Antoine Fuqua, produced by Rafi Crohn, Lorenzo di Bonaventura, Antoine Fuqua, Mark Huffam, Stephen Levinson, Mark Wahlberg, Mark Vahradian and John Zaozirny, with a screenplay written by John Lee Hancock and Ian Shorr. The film's cast is scheduled to include Mark Wahlberg, Dylan O'Brien, Sophie Cookson, Jóhannes Haukur Jóhannesson, Jason Mantzoukas, Rupert Friend, Toby Jones and Chiwetel Ejiofor, with Wahlberg producing the film."
(Ridiculously terrible descriptions from Wikipedia)
The description from Wikipedia makes this movie sound like the least interesting thing that I've ever read so here's the description of the actual book.
"Haunted by memories of two past lives, a troubled young man stumbles upon a centuries-old secret society of similar individuals and dares to join their ranks."
Discovered in an antique store in Rome at the turn of the millennium, The Reincarnationist Papers offers a tantalizing glimpse into the Cognomina, a secret society of people who possess total recall of their past lives.
Evan Michaels struggles with being different, with having the complete memories of two other people who lived sequentially before him. He fights loneliness and believes his 'condition' is unique until he meets Poppy. She recognizes his struggle because she has the same 'condition', except that she is much older, remembering back seven consecutive lives. But there is something else she must share with Evan – she is a member of a secret society of others like them. They are, in effect, near immortals – compiling experiences and skills over lifetimes into near superhuman abilities that they have used to drive history toward their own agenda on a longer timeline.
Through Poppy, Evan is invited into the Cognomina but he must decide if he can face their tests before entering this new mysterious society as their equal."
(Better description from Amazon)
So, yes, the book description is far better than the movie description which worries me. I feel like this adaptation is already off to a bad start, especially because it was supposed to release this month but has been delayed to May 2021. But, it has Mark Wahlberg so I'm crossing my fingers.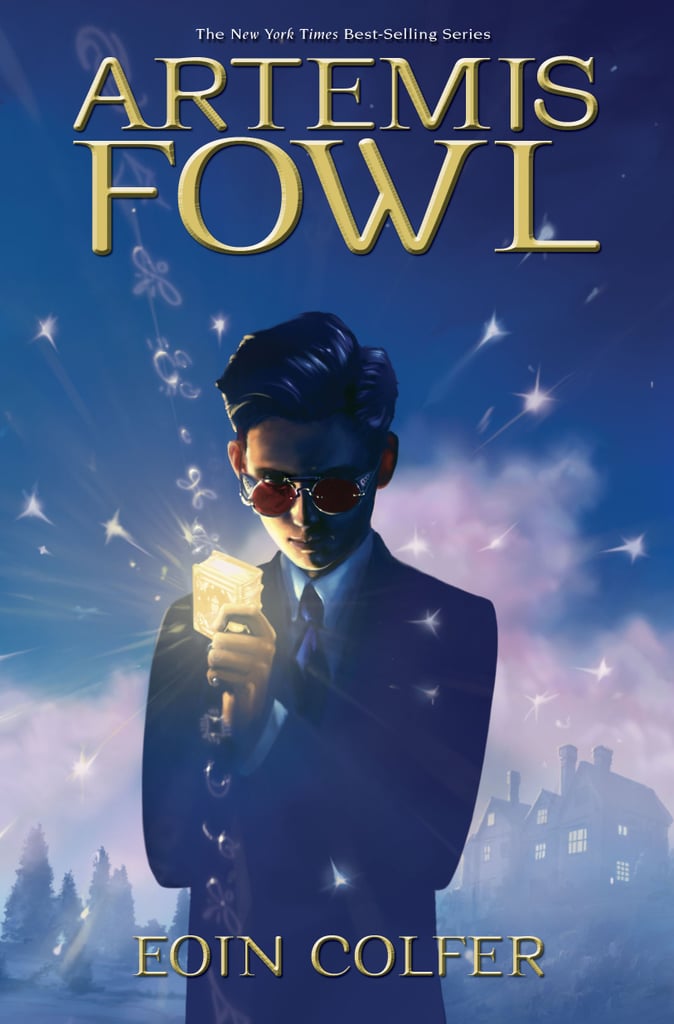 Okay, I'm late to the party with this one. It released in June on Disney+ and I managed to miss it. Oops, hopefully that isn't telling of the quality. Here's a description.
"Artemis Fowl (known in certain territories as Artemis Fowl: The Secret World[3]) is a 2020 American science fantasy adventure film based on the 2001 novel of the same name by Irish author Eoin Colfer. It is directed by Kenneth Branagh, from a screenplay co-written by Conor McPherson and Hamish McColl. The film stars Ferdia Shaw, Lara McDonnell, Josh Gad, Tamara Smart, Nonso Anozie, Colin Farrell, and Judi Dench. It details the adventures of Artemis Fowl II, a 12-year-old Irish prodigy who teams up with his faithful servant, a dwarf, and a fairy in order to rescue his father, Artemis Fowl I, who has been kidnapped by another fairy looking to reclaim an item the Fowl family has stolen."
(Description from Wikipedia)
I tried to read Artemis Fowl when I was a kid and I wasn't into it. It's one of those books I've though of picking up many times since then, and I just haven't. But, maybe if the movie is good I'll pick the first book up. I'll make a deal right now. I'll watch the movie, review it a week from today, and if I like it I'll grab the first book.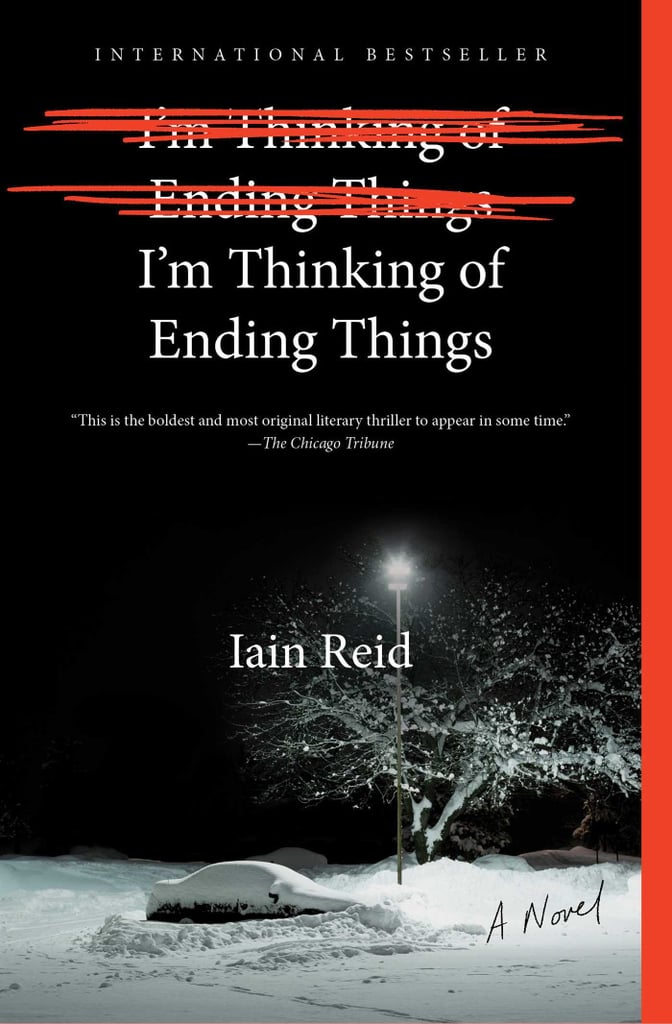 I AM TERRIFIED AND EXCITED! DESCRIPTION BELOW!
"Despite second thoughts about their relationship, a young woman takes a road trip with her new boyfriend to his family farm. Trapped at the farm during a snowstorm with Jake's mother and father, the young woman begins to question the nature of everything she knew or understood about her boyfriend, herself, and the world." -Netflix
So I read this book on a recommendation from a coworker when I first started working at the bookstore. I don't know the words to express the crazy psychological ride this book took me on, and it's not very long. According to Wikipedia it is 224 pages long, and I read it in one sitting because I just couldn't put it down. I'm going to have to read it again, it was a wild ride.
I'm Thinking of Ending Things is expected to release via Netflix on September 4th.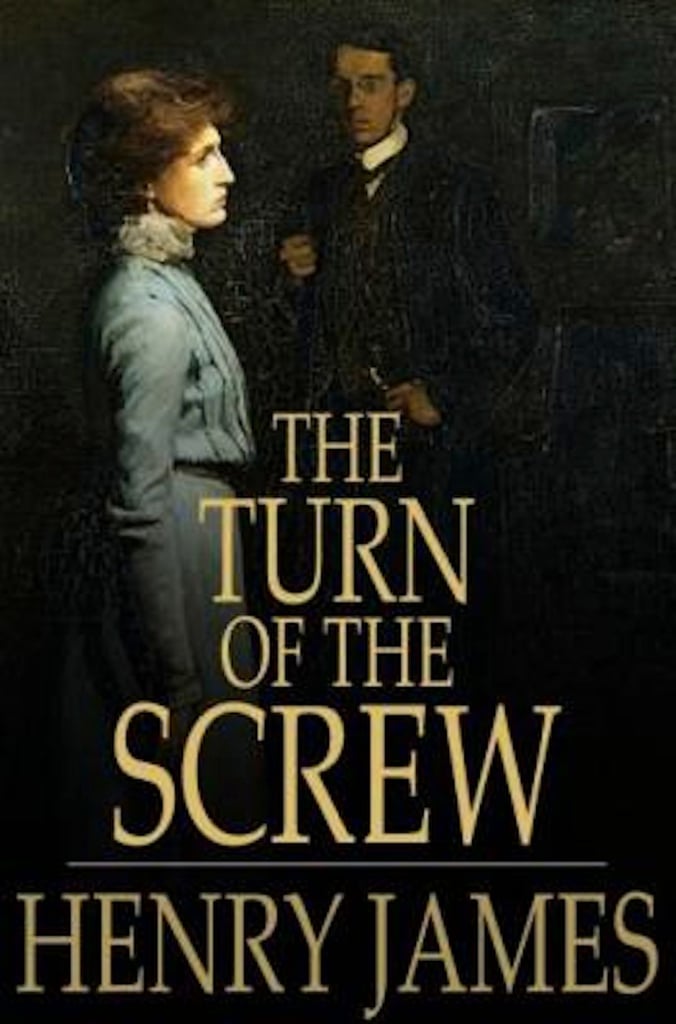 I had a professor in college who raved about this book, The movie is titled The Turning. Here's a description.
"The Turning is a 2020 American horror film directed by Floria Sigismondi and written by Carey W. Hayes and Chad Hayes. It is a modern, gynocentric adaptation of the 1898 ghost story The Turn of the Screw by Henry James. The film stars Mackenzie Davis, Finn Wolfhard, Brooklynn Prince, and Joely Richardson, and follows a young governess in 1994 who is hired to watch over two children after their parents' deaths.
The film first entered development in March 2016 and was described as a passion project for Steven Spielberg, who executive produced, wanting to be involved in a horror film again. The adaptation went through two phases of production: first as Haunted with Juan Carlos Fresnadillo attached as director, then as The Turning with Sigismondi. Filming took place at Killruddery House, County Wicklow, Ireland from February through April 2018."
(Description from Wikipedia)
Okay, so I'm late to this party too, which makes me uneasy. I'm watching this when I get home from work. I was excited because Finn Wolfhard is in it, and the professor who loved it was one of my most respected professors. But, I've heard zero buzz about this movie. Maybe, I'm just out of the loop. We shall see, I'll review this one too.
---
Well that wraps up what I'm currently looking forward to, and also what I have already missed. Tune back in and hopefully I'll have the opportunity to review these movies, and maybe do a side by side comparison with the books.
Have I missed anything important? What are you looking forward to? Let me know in the comments.