Water. Earth. Fire. Air. I've heard stories about the old days, a time of peace when the Avatar Blogger kept balance between the Water Critics, Earth Reviewers, Fire Writers, and Air Readers. But that all changed when the Fire Writers attacked.
Only the Avatar Blogger, master of all four blogging elements could stop the ruthless Fire Writers. But when the world needed them the most, they vanished. A hundred years have passed and the Fire Writers are nearing victory in the war.
Some people believe that the Avatar Blogger was never reborn into the Air Readers, and that the cycle is broken. But I haven't lost hope. I still believe that somehow, the Avatar Blogger will return to save the book world!
How to become the Avatar Blogger:
To become the Avatar Blogger and save the book world from the Fire Writer Lord, the Avatar Blogger must master all four elements.
To master an element, a blogger must be tagged in one of the four following tags: Book of Water Tag, Book of Earth Tag, Book of Fire Tag, Book of Air Tag.
Once a blogger has posted all four tags to their page, they can message the Order of the White Lotus (@onmybookshelff) on twitter to receive the Avatar Blogger Award. (Not first come first serve. Everyone can get the award!)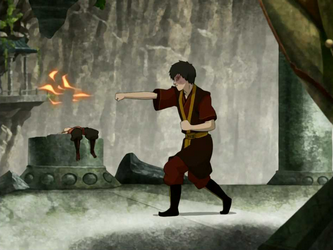 Rules:
Thank whomever tagged you
Callback to the creator of the tag: Andrew @ On My Bookshelf
Answer the 7 questions below
Help other potential Avatar Bloggers by tagging 3 other bloggers.
Spread the love and read other's posts
Stepping into the Fire Nation might overwhelm you with all the red everywhere: clothes, buildings, banners.

The Fire Kingdom is warm, with plenty of places for a tropical vacation.
You won a prize for a trip to a tropical location. Where are you going and what books are you bringing with you?
I'd be going to Santorini, Greece. I would be bringing as many of my books from my June Book Haul as I could fit into my suitcase.
The Agni-Kai. A high-stakes duel between two Fire Writers to defend their honor.

What book would you defend till the end, even though others may hate it?
Easy, Harry Potter. I was made fun of so much as a child for reading these books. People thought I was a nerd, but I don't care I love them and will defend them with my dying breath.
Fire is a dangerous element and even the most skilled writers are at risk for getting burned. The Fire Writer Lord Zuko is a perfect example.

What is one book that has touched who you are, and will stay with you forever?
I would have to say The Book Thief had a huge impact on me. It's a powerful book and it really made me think about life, and how things could always be worse, but it's important to keep my head up.
The origin of fire writing was to use the fire as an extension of the body, like it was a part of you.
What is one bookish accessory or piece of memorabilia you can't live without?
My book light! I am a night owl so I do most of my reading late at night, and I wouldn't survive without have a few book lights around.
A skilled fire writer can use fire to propel themselves through the air, almost as if they were flying.
Are there any books you are looking forward to reading?
Yes! It's been mentioned and I'm sure people are tired of me mentioning it but The Only Good Indians is one of my most highly anticipated books of the year and it comes out next month!
Fire bending is the only form of bending where you create the element out of nothing.
If you could make the perfect book, what would be included; 10 words or less?
It would be an epic high fantasy that feels heartwarming.
I am Tagging:
If you have made it this far, you have mastered the element of Fire, bringing you one step closer to becoming the Avatar Blogger. Good luck to you in your training.
Thank you to @ImAllBookedUp for the tag!